Who We Are?
Nodexperts is a group of 200+ full-stack agile software experts with a key focus on growing Javascript community, who are ready to bring innovation and quality in your business be it start-up or enterprise or any open source issues to be resolved. The well-qualified team here sprucely creates web, mobile, and cross-platform apps, supported by the latest technologies and frameworks.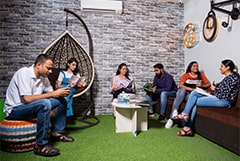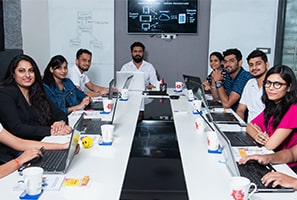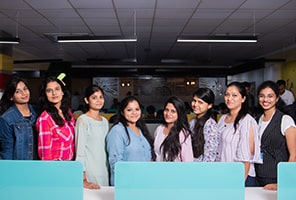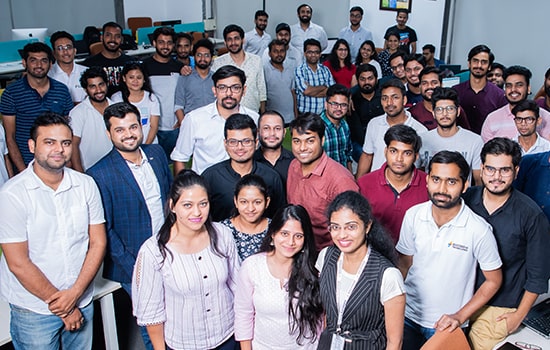 Over 50+ Tech Capabilities Incredible Experience
"Great professional to work with. The NodeXperts team is very diligent and responsive. They are highly committed to completing everything to my complete satisfaction in a timely manner. It has been a pleasure to work with them."
Excellent Work
"NodeXperts has excelled at this project and we simply could not find anyone with their skills, attitude or value in our local market (South Africa). We will definitely use them again. Highly responsive, always available for adding great suggestions."
Highly Recommend
"NodeXperts have been a pleasure to work with. They have talented and knowledgeable developers that have worked well with our dev process. I will continue to use their services for our product development and would highly recommend them for any Node and/or Meteor work."
Dependable & Professional Partner
"NodeXperts have very good and excellent programmers. They understood a complex task and built my desired program within days. I am very impressed and I will hire them again for our next project. Thank you again for a professional service."
In House and Open Training
ReactJS Training
In this training, our expert React trainers will conduct a fully code-intensive training and take you from beginner to an advanced level React developer. We cover the most important topics about…
Angular Training
Angular is currently the hottest & most demanded JavaScript Framework in the industry. Looking at the ever-growing demand, we have brought this intensive training just for you. This course starts…
Aurelia Training
Aurelia is modern, forward-thinking, conventions-based, next-gen UI framework which leverages conventions over configuration. Compared to other JavaScript frameworks, coding with Aurelia is…
VueJS Training
Cazton can help you and your team master VueJS by providing an intensive hands-on training covering from the basics to advanced level. By the end of this training, you will have the confidence to use…
Docker Training
This is an in depth hands-on training on Docker where you will learn about Docker, Docker Compose, Containers and Virtualization, Image Repositories, Docker Compose Orchestration with VSCode…
Kubernetes Training
This is an in depth hands-on training on Kubernetes where you will learn about architectural design for deploying applications using Kubernetes, CI/CD Pipeline, using Kubernetes in the cloud,…
How Can We Help ?
We make your product happen. Our dynamic, robust and scalable solutions help you drive value at the greatest speed in the market
We specialize in full-stack software & web app development with a key focus on JavaScript, Kubernetes and Microservices
Your path to drive 360° value starts from here
Enhance your market & geographic reach by partnering with NodeXperts